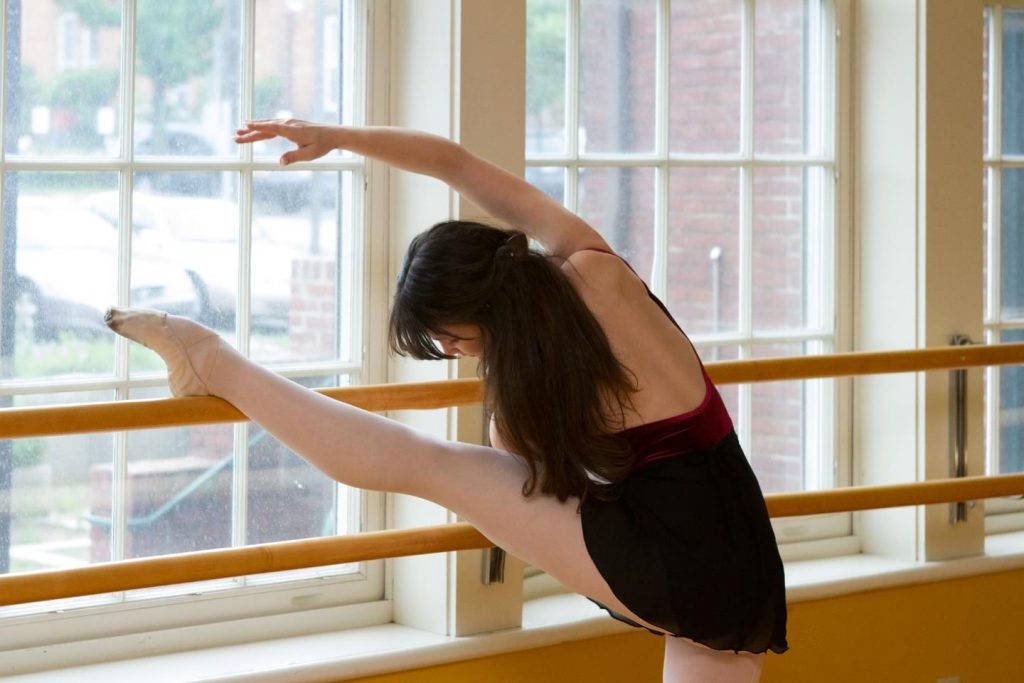 Whether you used to dance or are just starting out we offer a class for you!   Contact me for more information on adult classes!
Due to the currentl COVID-19 Pandemic, all classes are currently being offered virtually through the Zoom Platform.  Please email me to purchase a discounted class card ($100 for ten classes) and get the class links!
Adult Beginner: Mondays 7:00-8:00pm
We start from the absolute beginning teaching you placement and stance, basic positions and the introductory movements of ballet. We slowly build on each class, until you have all the tools for any basic elementary ballet class. Ballet is for everyone of any age or body type, and is great exercise and fun! If you've always been curious to try ballet, give it a try! Wear pink ballet slippers and comfortable clothes- leotards are welcome but not necessary. Please no baggy clothing however.
Adult Intermediate Ballet: Sundays 9:30-11
$20 drop-in; $150 ten-class card
Join us Sunday mornings for a fun intermediate ballet class. Students will have a full ballet barre followed by center work which will usually include adagio, pirouettes, waltz, petit allegro and grand allegro. Students should have a working knowledge of ballet basics. If new to the class, please contact me prior to coming to class, to make sure we are meeting that week. Join our Facebook Group to stay updated with when classes are meeting!
Absolute Beginner Ballet and Elementary Ballet are also offered Friday evenings at Manchester Community College.