AUDITION FOR THE NUTCRACKER!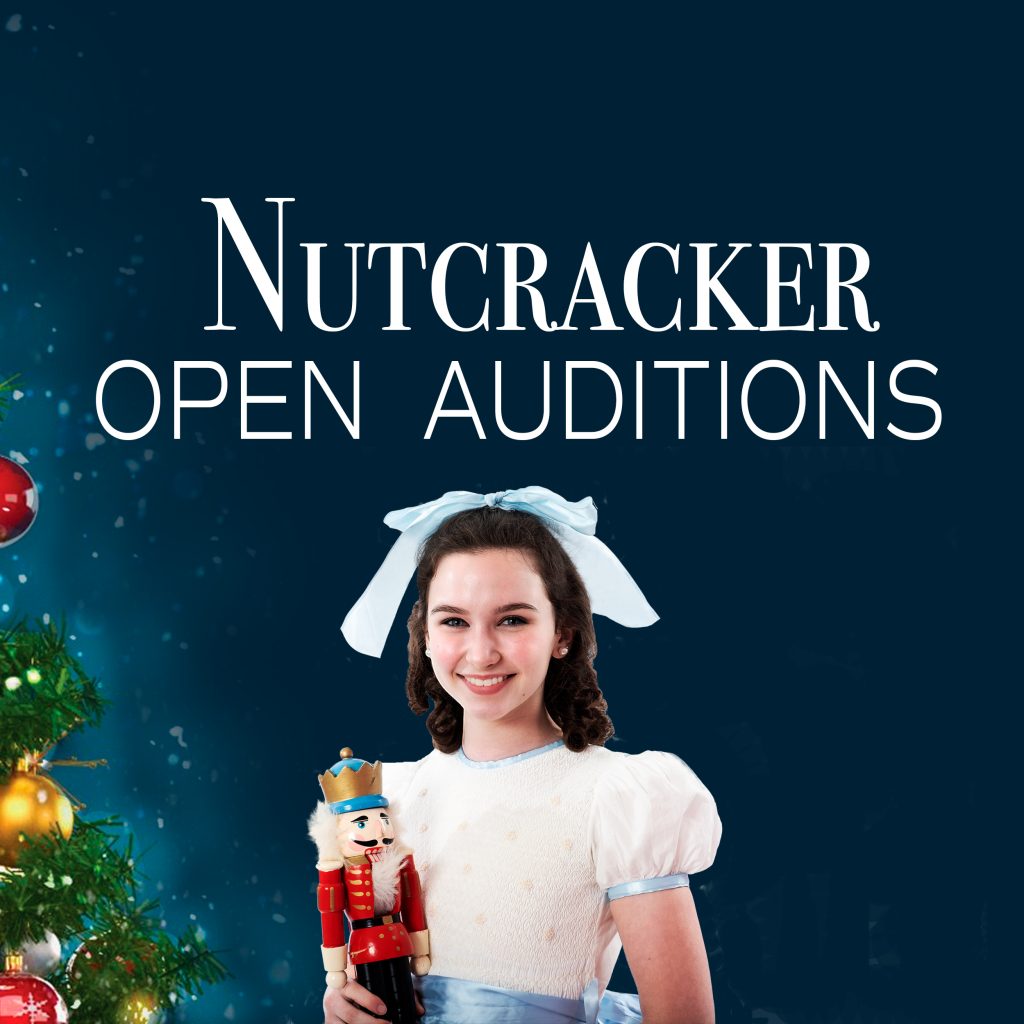 Join the Nutcracker cast this year! We welcome dancers from all studios and have even had dancers come from as far away as Massachusetts and New York! We are not affiliated with any studio and do not offer classes, this is simply an opportunity for dancers to perform with professionals in the Nutcracker at Cheney Hall in Manchester.
We welcome all dancers as well as non-dancers aged 4-75+ from the surrounding communities in Connecticut.
AUDITIONS: SEPTEMBER 17th.
Please register for the audition and to be in the show.
at The Dance Experience
785 Terryville Ave.
Bristol CT
Please come to rehearsals for all roles that fit your age group. Please see cast list for information about roles and try outs. Please see the rehearsal page for times.
Fee
To help offset the costs of rehearsal time, costumes, props, and stage and crew, we ask families to contribute $140. All costumes are provided. Dancers only provide personal items such as tights, leotards and shoes. Each family will also receive 1 free DVD.

If you cannot afford to contribute anything, we still want you to dance! We never want finances to prevent anyone from being in the Nutcracker. Please ask about a partial or full scholarship.



Roles are as follows:
Children
ages 4-7: Sheep & Petite Party
ages 7-9: Mice, Cherubs
ages 8-11: Party Girls, Tea, Polichinelles, Soldiers, Reindeer
Ages 11+ girls non-pointe:
Soldiers, Angels, Non-Pointe Flowers, Spanish, Party Parents
Boys:
aged 7-18: Fritz, Soldiers, Party boys/Party parents
advanced male dance students: Nutcracker
Pointe dancers: Snow, Clara, Marzipan, Kissing Doll, Soldier Doll, Pointe Flowers, Arabian
Pre-Professional/Professional:
Dew Drop, Snow Queen, Sugar Plum, Snow King, Cavalier
Trepak, Mother Ginger
Adult non-dancers/beginners Male and Female: Party Parents.
Adults interested in party parent roles do NOT need to register and there is NO fee to participate. Please just email us and let us know you are interested! This is an acting role and no dance experience is needed. Women's ball gowns provided. Men may be asked to wear their own dress pants, dress shoes, and a white button down dress shirt and bow tie. Some men's outfits are available but sizes vary.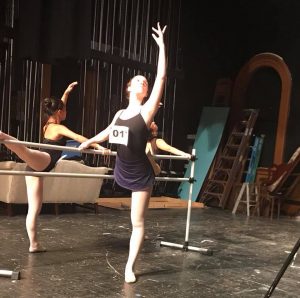 Rehearsals start September 17. Fisher Ballet Productions is running Nutcracker rehearsals
at The Dance Experience in Bristol, CT.
If you are too far away to come regularly, reach out anyway. We have worked with dancers who have to come from as far away as Boston and New York. We can make arrangements for you to do most of your rehearsals at your own studio. Some schools choose to rehearse their own students at their studio and join with us later. Please inquire if this is your situation.
Have activities that may conflict? We do our best to schedule around known conflicts, so please let us know of conflicts in advance so that we can help by trying to schedule rehearsals around your other activities! Please don't let a perceived conflict stop you from participating. We can usually accommodate you! Reach out and let us know.
Performances are December 9-10 at Cheney Hall, Manchester, CT