AUDITION FOR THE NUTCRACKER!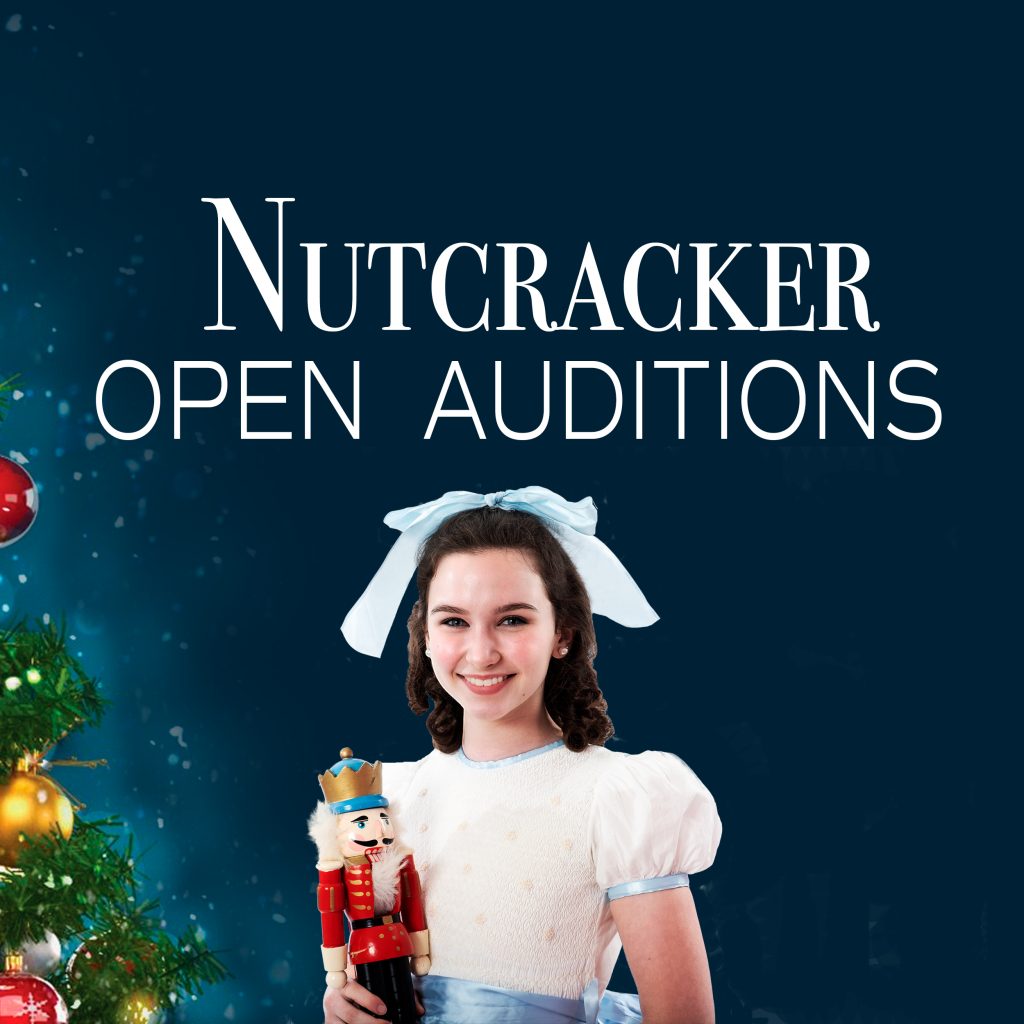 Fisher Ballet Productions is running Nutcracker with Dance Express of Tolland this year! Company ballet classes will have the opportunity to perform allongside professionals in the Nutcracker at Cheney Hall in Manchester. Each class will be preparing one or more of the Nutcracker scenes in class. If individual dancers would like to be considered for additional roles which rehearse on Sundays with the rest of the company, they should let me know and register below.
In addition we welcome all dancers/non-dancers aged 4-75 from the surrounding communities. Please let us know if you would like to be in the show!

Roles are as follows: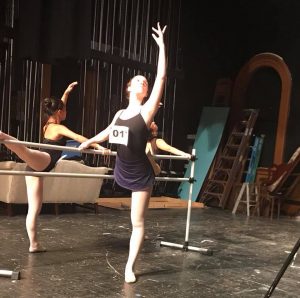 ages 4-6: Sheep
ages 7-9: Mice, Cherubs, Reindeer
ages 8-12: Party Girls, Tea, Polichinelles, Soldiers, Reindeer
ages 13+ non-pointe: Soldiers, Angels, Flowers, Spanish
pointe dancers: Snow, Clara, Marzipan, Kissing Doll, Soldier Doll, Flowers*
Advanced pointe/Professional: Dew Drop, Arabian, Snow Queen, Sugar Plum, Trepak, Mother Ginger

Adult non-dancers/beginners Male and Female: Party Parents

boys aged 7-18: Fritz, Soldiers, Party boys/Party parents
advanced men/professional: Nutcracker, Snow King, Cavalier
flowers are usually not on pointe; sometimes, we have a cast of flowers on pointe in addition to a cast non-pointe

Open Auditons
at Dance Express of Tolland, 68 Hartford Turnpike, Tolland, CT

Adult beginners/non-dancers no need to audition please just email.

Audition in class or by arrangement.
Please register for Nutcracker here then try out for your role(s).

Rehearsals start late September. Rehearsals will be in Tolland. We have worked with dancers who have to come from a distance to rehearse at their own studio- please inquire if this is your situation. Have activities that may conflict? We do our best to schedule around known conflicts, so please let us know of conflicts in advance so that we can help by trying to schedule rehearsals around your other activities! Please don't let a perceived conflict stop you from participating. We can usually accommodate you!
Performances are December 17-19 in Manchester
All costumes are provided. Dancers only provide personal items such as tights, leotards and shoes.
$140 participation/costume rental fee applies to all student level dancers and is due at audition. All dancers will be cast. Audition is to determine roles.
Please fill out audition form to register.

To see more about our Nutcracker click here.