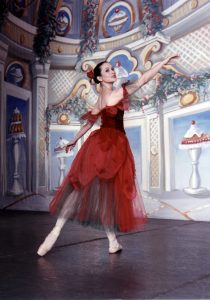 Liane Fisher has been dancing for nearly 50 years and has been teaching for nearly 30 years. She holds a Master's degree in Ballet Repertory and Dance History and advanced teaching certification in ballet, pointe, and modern dance from Dance Educators of America.
For many years she taught for Boston Ballet in their City Dance Program. At Boston Ballet she also served as Vice President of Education and Outreach on the BBVA Board. She has taught Ballet Technique and Dance History as a professor in the Dance Department of Dean College and as an Artist-in-Residence at Wesleyan University's Green Street Arts Center. Previously she was also the Dance Curriculum Coordinator for the Performing Arts Division at UMass Amherst. Liane has taught at many studios around Connecticut and Massachusetts.
She has performed with the Royal Ballet, Boston Ballet, Rhode Island State Ballet, Hartford City Ballet, Brass City Ballet, Dance Prism, Ballet Theatre of Boston, Pioneer Valley Ballet, Northeast Youth Ballet and the Ken Pierce Baroque Dance Company.  Performances include Sleeping Beauty, Swan Lake, Coppelia, Manon, Cinderella, Nutcracker, La Bayadere, Don Quixote, Snow White, Venus & Adonis, Sarabande and other ballets.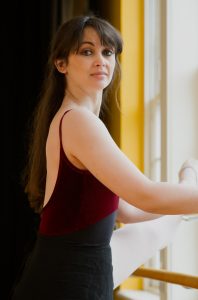 TRAINING:
Liane's training began in England in 1975 with the Cecchetti method under Gillian Robinson at the West Berkshire Ballet School. Her later training included Gail Gere Collins at Pioneer Valley Ballet; Jose Mateo, Allegra Kent, Lisa Simon, and Arthur Romanenko at Jose Mateo's Ballet Theater; Irene Merrill at Cape Cod Conservatory; Ken Lipitz, Andrea Hawkins and Marilyn Patton at UMass Amherst; Raymond Lukens, Juan Sanchez, Kat Wildish, Charles Kelley, Germaine Salsberg, Nan Giordano, and Al Gilbert at Dance Educators of America; David Howard, Peter Schabel, and JoAnn Rowan at the David Howard Summer Intensive at Ballet Arts Worcester; Andre Lepecki at Tisch NYU; Ken Pierce at Longy School of Music, and Jacqueline Anderson, ISTD Cecchetti Syllabus Studies.
Available for Staging Ballets, Running Rehearsals, and Guest Teaching.
Please contact me: [email protected]
SwanLake Excerpts- Liane Fisher 2005 from Fisher Academy of Ballet on Vimeo.