UPPER DIVISION ages 12-18
Teen Beginner, ages 12-18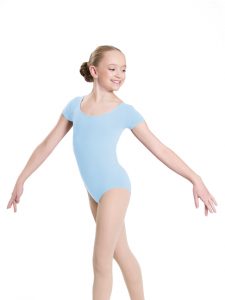 Teens who are new to ballet are introduced to the work in levels 1 and 2 with other dancers of their own age but at a more intensive pace than it is introduced with younger students .  The aim of this class is to catch dancers up to enter level 3.  Leotard color light blue.
Ballet 3A/3B, ages 12-18
Beginner Intermediate level ballet. This class prepares students for pointe work. The first half of the year students return to the barre at the end of class to do foot
strengthening exercises. Some students may get their pointe shoes in the Spring, others may get them at the beginning of Ballet 3B. Each student will be individually assessed and told when they are ready for pointe.
Leotard color burgundy.
Level 4A & 4B, ages 14-18
Intermediate Ballet.   Students at this level work with longer and more complex combinations including changing of feet and dynamic. More work is done on 3/4 pointe.
Leotard color navy.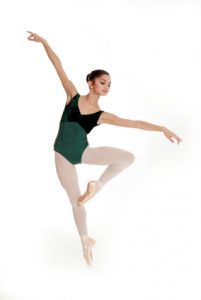 Level 5A & 5B, ages 15-18    Advanced Intermediate. Students at this level continue to do more complex enchaînments. More batterie  is introduced as well as more advanced turns and jumps. Additionally, students work towards more artistry. 

Leotard color hunter green.
In the Upper Division, all students wear pink convertible ballet tights and pink ballet slippers (canvas or leather). See Level for leotard/optional skirt color . Ballet wrap sweater, legwarmers suggested for winter months. Sweats are not acceptable. New pointe students will be told when they are ready to purchase pointe shoes. Hair should be in a bun for all classes.