The performances for Nutcracker 2023 are scheduled for December 9th and Dec 10th at Cheney Hall in Manchester CT. Dress Rehearsal will be the evening of Dec 8th. And a run-through/Blocking Rehearsal will be on December 3rd.

Children should bring water and a healthy snack to rehearsal on days when they will be at rehearsal for a while. It would also be prudent to bring somthing quiet to do during waits between rehearsal times (homework, a book, coloring etc. If bringing electronic games, please bring headphones or set to mute.)
Please try not to miss rehearsals as it makes it difficult for everyone to learn their dances when people are missing. Please email me the day before at [email protected] or message me on Band if you will be absent for any reason or if you have any questions.
IMPORTANT: Please join our band app to receive important Nutcracker updates.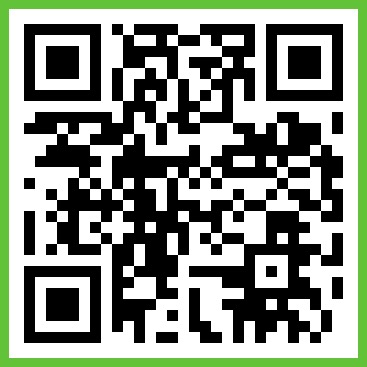 REGISTER FOR NUTCRACKER
Rehearsals are subject to change. Please double check closer to the date to make sure of the times for your roles!
Sundays at The Dance Experience
785 Terryville Ave.
Bristol, CT 06010
Please check the schedule to see when your rehearsal is!
DATE
TIME
ROLE
Teacher
Oct 1
12:30-1:15
Party Girls/Clara's Friends and Tea
Michelle
1:15-1:45
Polichinelles
Michelle
1:15-1:45
Mrs. Silberhaus, Clara, Fritz, Maid, Grandma, Drosselmeyer
Liane
1:45-2:30
Soldiers/Mice
Michelle
1:45-2:15
Clara & Drosselmeyer
Liane
2:30-3
Angels/Cherubs
Michelle
2:15-2:45
Clara
Liane
3-3:30
Spanish
Michelle
2:45-3:15
Kissing/Soldier Doll & Arabian
Liane
3:15-5
Snow & Flowers
Liane
5-5:30
Marzipan
Liane
Oct 8
12:30-1
Party Girls/Clara's Friends & Tea
Tea Costume Fitting
Michelle
12:30-1
Clara Rehearsal & Costume Fitting
Liane
1-1:30
Polichinelles
Michelle
1-2
ALL Party Adults, Maid, Clara, Fritz, Drosselmeyer, Grandma
Rehearsal & Costume Fitting
Liane
1:30-2
Cherubs/Angels Rehearsal
Cherub Costume Fitting
Michelle
2-2:45
Battle: Mice, Soldiers, Cat, Nutcracker, Clara, Fritz
Michelle
2-2:30
Drosselmeyer and Little Dolls (NOT Kissing/Soldier Dolls)
Liane
2:30-3
Clara and Drosselmeyer and Mice and Nutcracker
Liane
2:45-3:30
Spanish with Soloists
Michelle
3-3:30
Arabian & Kissing Doll Rehearsal
Arabian Costume Fitting
Liane
3:30-5
Snow and Flowers and Dew Drop Rehearsal
Flowers Costume Fitting
Liane
5-5:30
Marzipan and Soldier Doll
Liane
Oct 15
12:00-12:30
Polichinelles & Tea Rehearsal
Polichinelles Costume Fitting
Michelle
12:30-1:15
Battle (Mice, Soldiers, Cat, Mouse King, Nut, Clara, Fritz)
Michelle
1:15-1:50
Under the Tree: Mice, Clara, Drosselmeyer, Nut)
Liane
1:15-1:30
Angels
Michelle
1:30-1:50
Angels & Cherubs
Michelle
1:50-2:30
Drosselmeyer & Mini Dolls Rehearsal
Mini Doll Costume Fitting
Liane
1:50-2:30
Spanish
Michelle
2:30-3:45
Party Scene ALL (Clara, Fritz, Maid, Drosselmeyer, Grandma, Mom, Children (no petites), Adults, Kissing/Soldier Dolls) Rehearsal
Party children, Kissing/Soldier Doll costume fitting
Liane & Michelle
3:45-5
Snow & Flowers & Dew Drop
Liane
5-5:30
Marzipan & Arabian
Liane
Oct 22
12:30-1
Cherubs & Angels
Michelle
1-1:45
Under the Tree & Battle.
Liane & Michelle
1:45-2:15
Polis & Tea
Michelle
2:15-2:45
Spanish
Michelle
2:15-3:30
Dross & Mini Dolls, & ALL Party Scene
Liane
3:30-4
Kingdom of the Sweets: Arabian, Marzipan Lead, Dew Drop, Spanish Soloist, Tea Soloist, Clara
Liane
4-4:30
Flowers & Dew Drop
Liane
4:30-5
Snow
Liane
5-5:30
Marzipan & Sheep
Liane
Oct 29
12:15-12:45
Angels & Cherubs
Michelle
12:45-1:30
Under the Tree and Battle
Michelle
1:30-2
Polis and Tea
Michelle
2-2:30
Spanish
Michelle
2-2:30
Kingdom of the Sweets
Liane
2:30-3:30
Dross & Mini Dolls, Dolls, and ALL Party with petites
Liane
3:30-4
Marzipan & Sheep
Liane
4-5:30
Snow, Flowers, Arabian and Dew Drop
Liane
Nov 5
12:30-1
Angels & Cherubs
Michelle
1-1:40
Under the Tree & Battle
Michelle
1:40-2
Polis & Tea

Michelle
1:40-2
Arabian
Liane
2-2:30
Spanish
Michelle
2-2:30
Kingdom of the Sweets with Act 2 Reindeer & invited Cherub
Liane
2:30-3:30
ALL Party including Dolls, mini dolls, petites
Liane
3:30-4
Marzipan and Sheep
Liane
4-4:30
Finale (Spanish, Tea soloist, Flowers, Dew Drop, Marzipan, Arabian) Clara
Liane
4:30-5:30
Snow, Flowers, Dew Drop
Liane
Nov 12
12:30-1
Angels & Cherubs
Michelle
1-1:40
Under the Tree & Battle
Michelle
1:40-2
Polis and Tea
Michelle
1:40-2
Arabian
Liane
2-2:30
Spanish
Michelle
2-2:30
Kingdom of the Sweets with Act 2 Reindeer and invited Cherub
Liane
2:30-3
Finale with Act 2 Reindeer
Liane
3-4
Party: ALL
Liane
4-4:30
Marzipan and Snow with Sheep and Act 1 Reindeer
Liane
4:30-5
Snow
Liane
5-5:30
Flowers & Dew Drop
Liane
Nov 19
12:30-1:30
Party Scene: ALL
Liane
1:30-2:15
Under the Tree and Battle
Michelle
2:15-2:45
Arabian
Liane
2:15-2:45
Cherubs & Angels
Michelle
2:45-3:15
Polis & Tea
Michelle
3:15-3:45
Kingdom of the Sweets with Act 2 Reindeer and invited Cherub
Liane
3:15-3:45
Spanish
Michelle
3:45-4
Marzipan & Sheep
Liane
4-4:30
Finale with Act 2 Reindeer
Liane
4:30-5
Snow with Act 1 Reindeer
Liane
4:30-5:30
Flowers and Dew Drop
Liane
Nov 26
No Rehearsals. Thanksgiving Weekend.
Dec 3
9:30-5
MANDATORY RUN-THROUGH/DRESS REHEARSAL at Cheney Hall and cast photos with Donner
Friday December 8


4:00-9:00
MANDATORY DRESS REHEARSAL /TECH REHEARSAL
at Cheney Hall
Please note that dress rehearsal is a closed rehearsal. No one is allowed in the theater to watch. Only cast and assigned volunteers will be allowed backstage.
Saturday December 9
Performance at Cheney Hall 12PM
and 5PM
10:00
Company Dancers arrive at 10 for Company Class
11:00
All Other Dancers arrive
12:00-2:00
Performance #1
2:00-3:30
Clean-up and reset for next show; quick dinner break
3:30-4
All Dancers Arrive
4:30-6:30
Performance #2
Sunday December 10
Performances at Cheney Hall 12pm and 4pm
10:00
Company Dancers arrive at 10 for Company Class
11:00
All Other Dancers arrive
12-2
Performance #3
2-3:30
Dinner Break
3:30-4
All Dancers Arrive
4:30-6:30
Performance #4
6:30-8
Strike: help clean up and pack up costumes/props/sets and load out of theater to truck